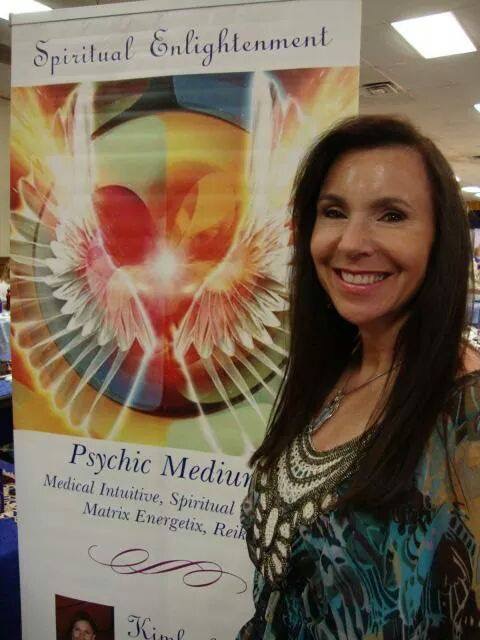 An Experienced and Reliable Psychic Medium
Kimberly's path developed with the passing of her late husband. It is her honor and privilege to assist others on their wellness journey of life in connecting with loved ones past and bringing peace to their hearts.
Kimberly is an internationally known psychic medium and medical intuitive, who receives messages from people and pets from the other side as well as guidance concerning your life now, including life purpose, insight into current relationships, career guidance, and past life information.
Kimberly has also channeled the Archangels, Mother Mary, Padre Pio, Jesus Christ, Star Beams, and many others as guided for the highest good of her clients.
* James Van Praagh for advanced psychic mediumship at the Omega Institute in New York.
* Diane Whitmore to more clearly connect with the Angelic Realm.
* Doreen Virtue, Denise Lynn, and John Holland to "Connect with the Angels and the Spirit World" in Las Vegas, Nevada.
Studied the Teachings of John Edward, Dr. Wayne Dwyer, and Dr. Christiane Northrup
Attended lectures by Lisa Williams, as well as Sylvia Brown in New York
In Egypt, Kimberly connected with mystical and powerful spiritual energies inside the Great Pyramid of Khufu (Cheops), Temple of Karnak, Edfu Temple, Komombo Temple, and Philae Temple.